Making a difference over the long-term
Fenimore joined forces with Siena College Men's and Women's Basketball teams and CAPTAIN Community Human Services to host a Court Rehab Dedication and Ice Cream Social at the newly renovated basketball court at Cheryl's Lodge in Clifton Park, New York.
Cheryl's Lodge was the winning recipient of this renovation as voted on by attendees at the Men's and Women's Siena basketball games last season.
The teams, CAPTAIN, and local fans all came together to celebrate making our community better and the lasting impact it will have on kids and their families.
"For our fans to come here to Cheryl's Lodge, obviously CAPTAIN and Fenimore Asset Management being able to put this on to refurbish a court that the youth of the community will be able to really enjoy, it means a lot," said Carmen Maciariello. "I'm thankful to be in this position to be able to help."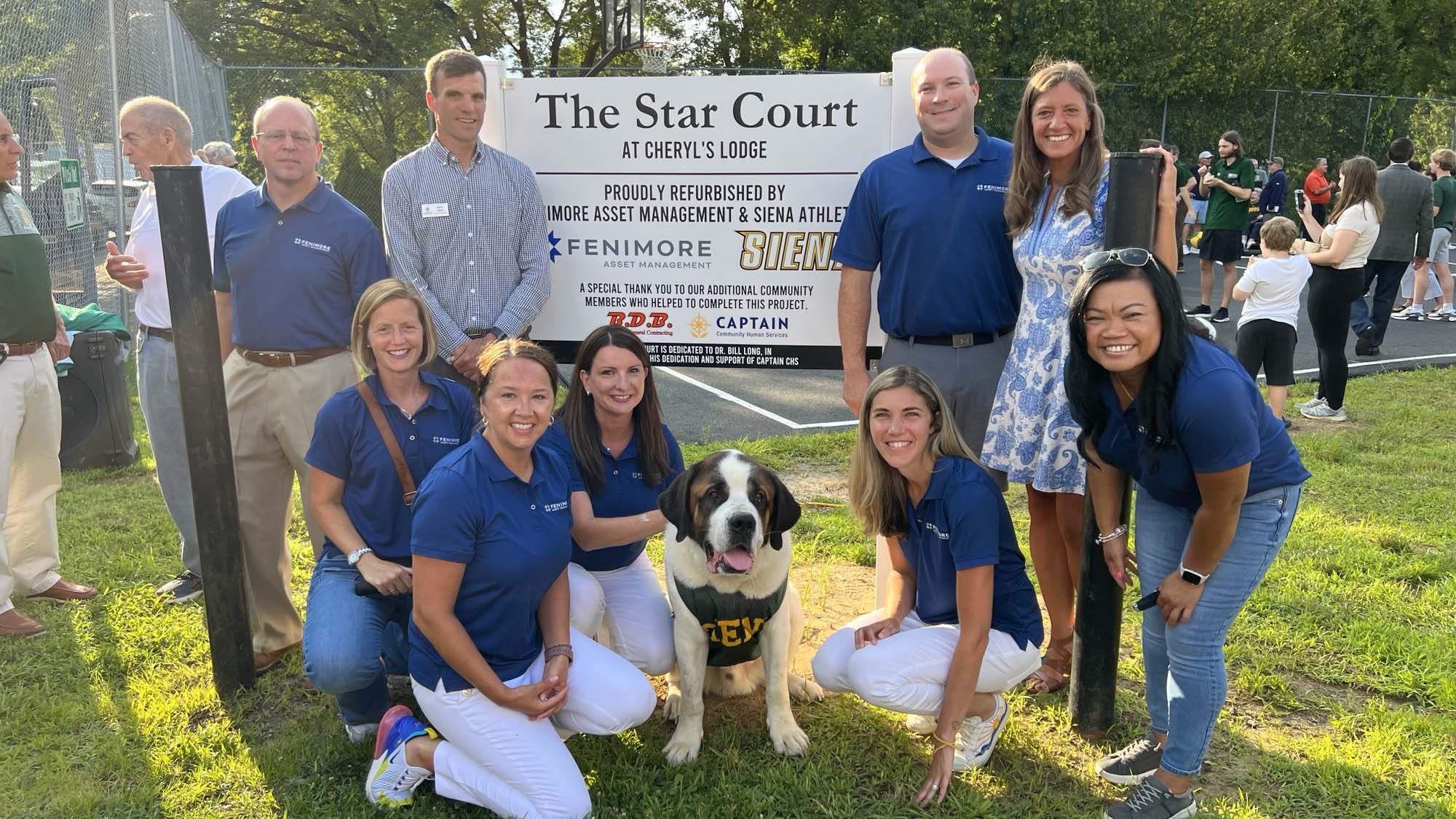 The kids at Cheryl's Lodge named the court, The Star Court, as a reminder that every person that steps on the court is special. The Star Court was dedicated in honor of Dr. Bill Long for all he has done to help CAPTAIN.
The mission and vision of CAPTAIN Community Human Services supports and empowers people of all ages to reach their goals of personal growth and self-sufficiency, while also strengthening communities. Cheryl's Lodge is a program of CAPTAIN, which is a Community Outreach Center offering programming for children, families, and seniors.
See highlights of the evening here:
---